Our Mission

To our customers:
We pledge personalized services to achieve maximum value at competitive prices.
To our specifiers:
We pledge our cooperation to ensure that our mutual clients receive the highest quality products and services.
To our suppliers:
We pledge our efforts to maintain long-term relationships through shared goals and values.
To our employees:
We pledge support for personal development, empowerment , and partnership in all company endeavors and achievements.
To our community:
We pledge that we will constantly strive to be a valued corporate citizen.
Meet The Family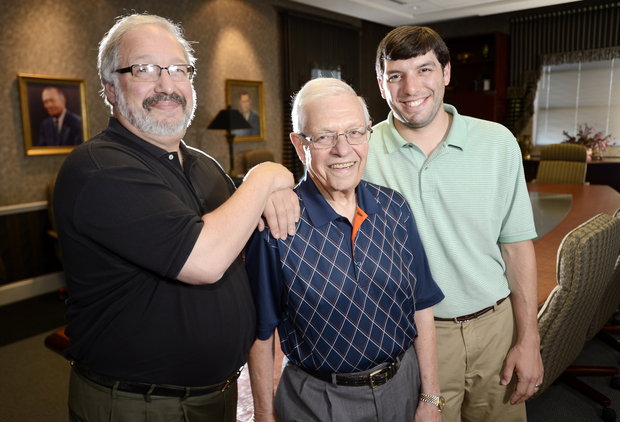 With the fifth generation of the family business, this company has reached the hundred year mark in 2010. We are thrilled with the prospect of providing our customers the best of service in the years to come, we feel it wise to look to the past and the words of our founder, Louis Ervin Schwartz as we prepare for the future:
"Our company must stand for unquestioned integrity, prompt service and quality workmanship to our clients."
His words are a simple yet powerful reminder of who we are and why we have been in business for over a century. They are our credo and remind every employee of L.E. Schwartz & Son, Inc. and our subsidiary, Schwartz Precision Manufacturing, that we earn our livelihood by making sure we continue to provide the highest degree of professionalism job after job for every client we serve.
Technology is sure to change dramatically in the years ahead, and we will make sure that all of our employees stay 'up to speed'. Advanced training in every area of our business is imperative for us to remain competitive, yet even though we may become skilled in the latest techniques, we will never forget the most important component of our business. We truly believe that it is the philosophy of L.E. Schwartz, uttered over 100 years ago that has helped our company become one of the largest and most respected firms of its kind in the entire country. Our history is one that is rich in achievement and service. It is our aim to continue our business ethic in the years ahead just as we have for the better part of the last century.