Steep Slope Roof on Grace Presbyterian Church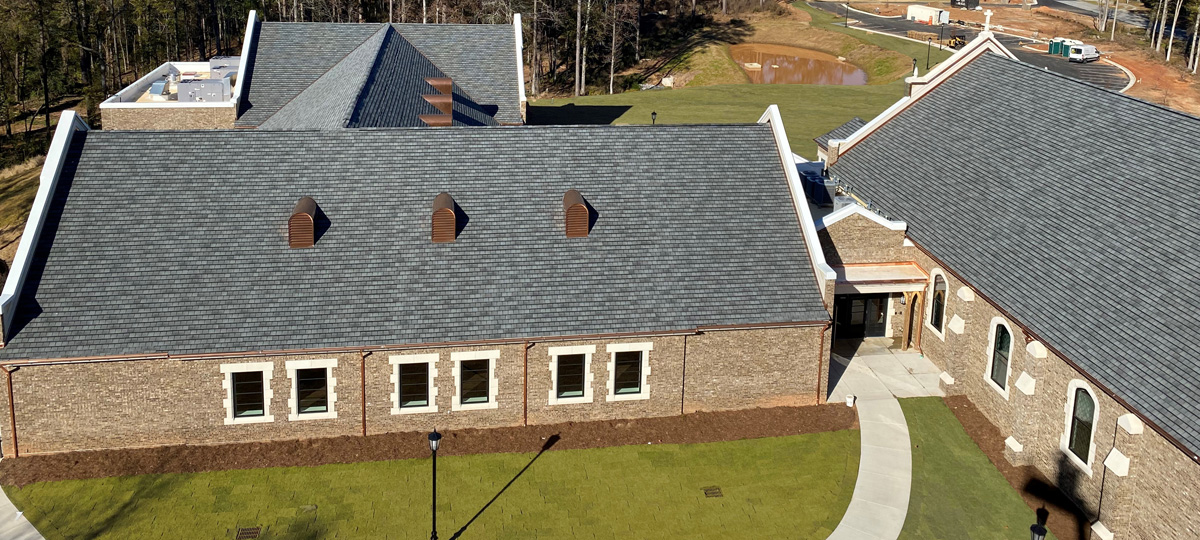 Installing a steep-sloped roof with shingles, slate, tile or metal is no easy task and must be approached with planning and precision.
The L.E. Schwartz & Son team has an extensive record of dealing with some of the most difficult situations while continuing to provide a quality installation of these roof systems.
We never take a "cookie-cutter" approach when dealing with these roofs as all buildings are different. Our team is always determined to find the best solution to whatever conditions they encounter and leave our customers satisfied.